Hero
Improv 401: Harold Structure
The culmination of our UCB's core Improv program
Features

Improv 401 is the culmination of UCB's core improv program. Students, now with a solid understanding of scene work, game and Harold structure, will perform full Harolds both in class and in their class shows.
Students will utilize the skills learned from our previous levels such as, playing truthfully, to the top of your intelligence, while practicing agreement and support. Students will be sensitive to the games of their scenes, and connect the scenes into one cohesive piece (The Harold). More individualized feedback is provided at this level.
Features
A variety of openings to pull premise
Group ownership of the show
Sharing focus in group games
Personalized notes and focus for continued growth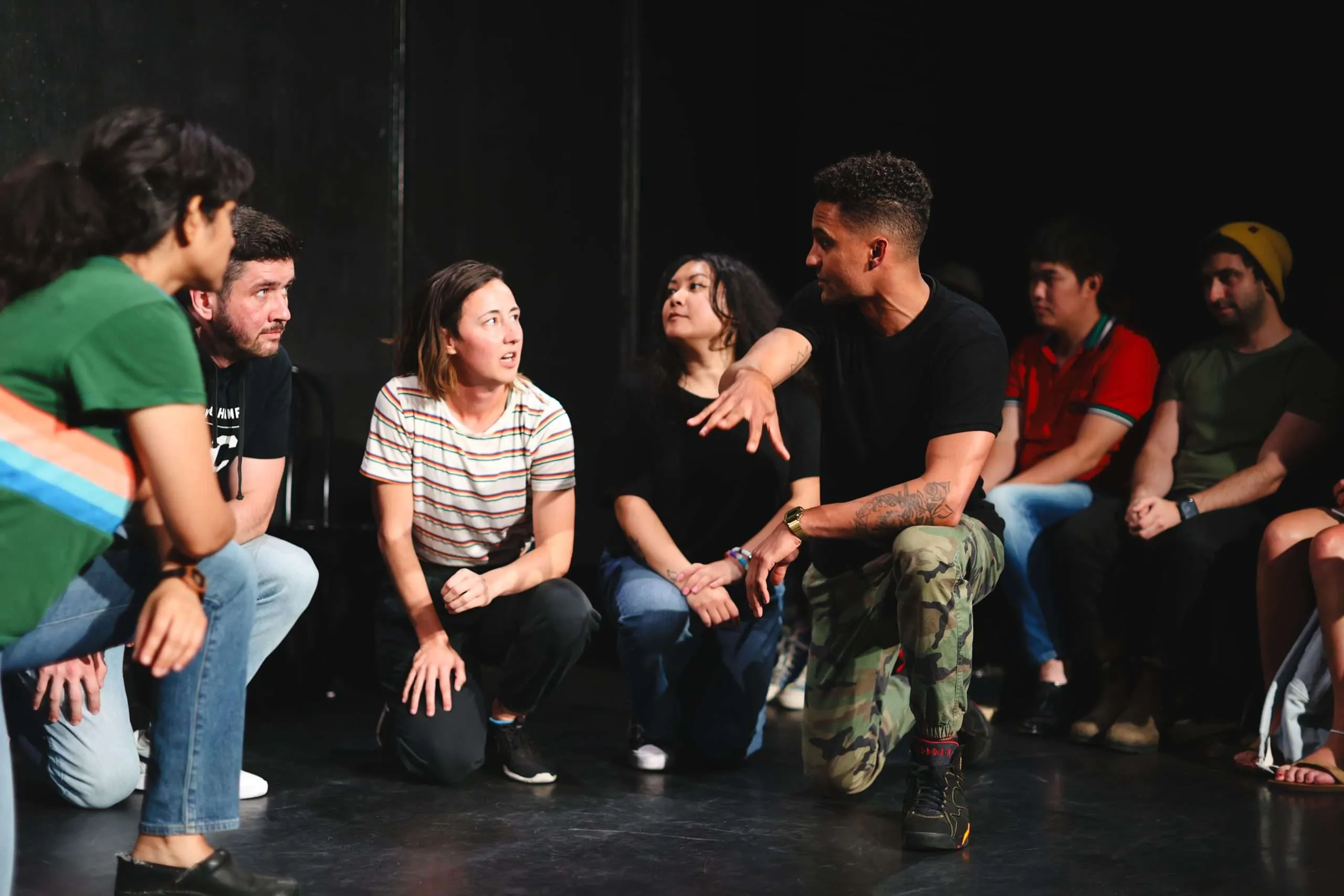 Features
Perform in Front of a Crowd
This class will culminate in two fun, celebratory class shows. One at the midpoint and one after the final class.
Students must have completed Improv 301 at UCB prior to registration. Pricing
Included with Registration
Included in tuition for Improv 401, students at UCB receive the following benefits:
Eight 3-hour sessions with professionally trained instructors
Access to student standby to see almost any show for free depending on availability
Class shows in front of an audience at the midpoint and at the end of each course
Slide
Improv 301: Harold Workshop