Hero
Improv 301: Harold Structure
Elevating scene work and an introduction to the improv format "The Harold"
Features

In Improv 301 at the Upright Citizens Brigade Training Center, students take their improvisational skills to the next level, honing their ability to create engaging, character-driven scenes and further exploring the "game of the scene." Through a deeper understanding of scene dynamics, students enhance their group support, and embrace ensemble performance.
In this course students are introduced to an improv structure called "The Harold." Students will learn The Harold structure, show openings, and how to generate ideas from the opening and begin crafting a show. By the end of this course, students will be able to create an opening, generate scene ideas and utilize the lessons from 101 and 201 to build a scene, find the game and play it within the structure of The Harold.
Features
How to successfully perform complete Harolds
A variety of different ways to initiate and play group games
How to perform stronger second and third beats
Returning back to a previous scene's game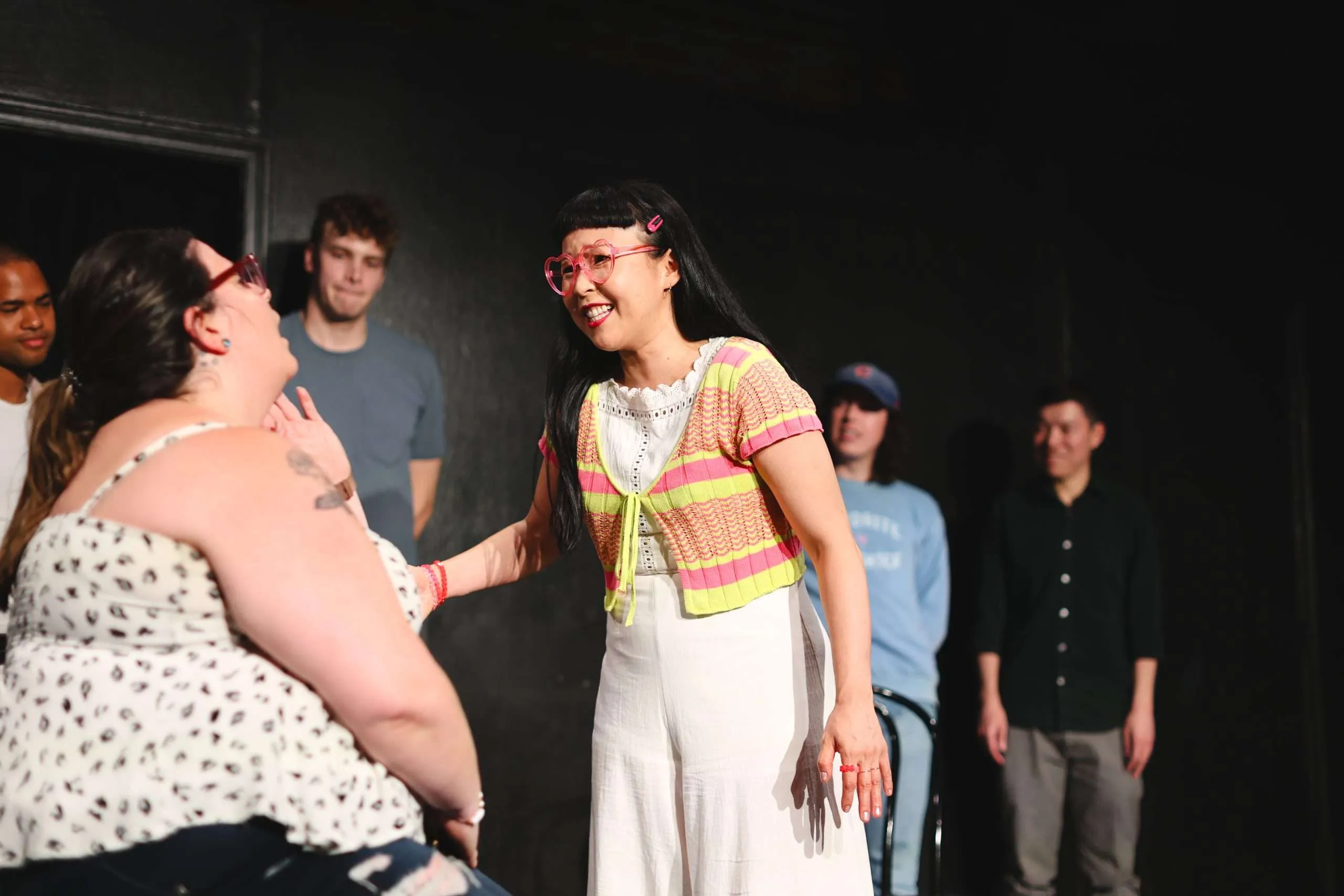 Features
Perform in Front of a Crowd
This class will culminate in a fun, celebratory class show, which students can invite friends and family to.
Students must have completed Improv 201 at UCB prior to registration. Pricing
Included with Registration
Included in tuition for Improv 301, students at UCB receive the following benefits:
Eight 3-hour sessions with professionally trained instructors
Access to student standby to see almost any show for free depending on availability
A class show in front of an audience at the end of each course
Slide
Improv 201: Game of the Scene
Improv 401: Harold Workshop