Hero
Improv 101: Improv Basics
The fundamentals of Improv and UCB's unique perspective on comedy. An ideal starting point for anyone new to UCB!
Features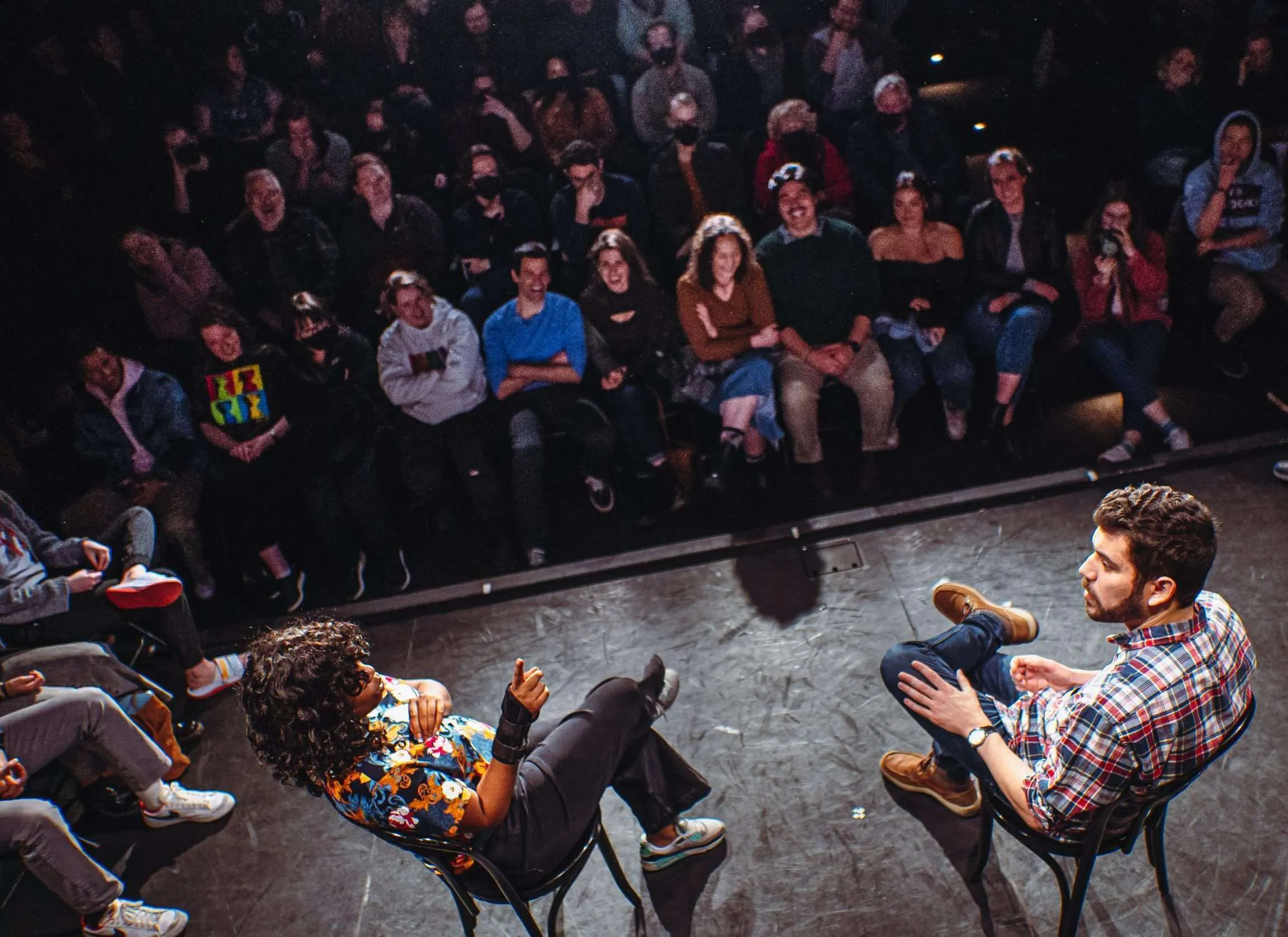 Why Take Improv 101 with UCB?
Whether you want to be a stronger performer, are looking to enhance your public speaking, or just looking to have fun, Improv 101 is a great place to start! This class serves as a comprehensive introduction to the UCB's unique take on comedy focused around the "game of the scene."
Led by world-class instructors using a proven curriculum, The Upright Citizens Brigade aims to give students the tools they need to develop their comedic voice in a supportive, collaborative environment
Features
Perform in Front of a Crowd
This class will culminate in a fun, celebratory class show, which students can invite friends and family to.
This class does not have any prerequisites and is the perfect place to start your journey at UCB!
Features
Fundamentals of scene work
Building trust and support with your scene partners
Active listening and agreement
Playing to the top of your intelligence
Building a strong base reality Pricing
Included with Registration
Included in tuition for Improv 101, students at UCB receive the following benefits:
Eight 3-hour sessions with professionally trained instructors
Access to student standby to see almost any show for free depending on availability
A class show in front of an audience at the end of each course
Slide
Improv 201: Game of the Scene