The Musical Version of: BARBARIAN! (with special guest, The Mother!)
October 20 @ 7:00 pm

-

8:00 pm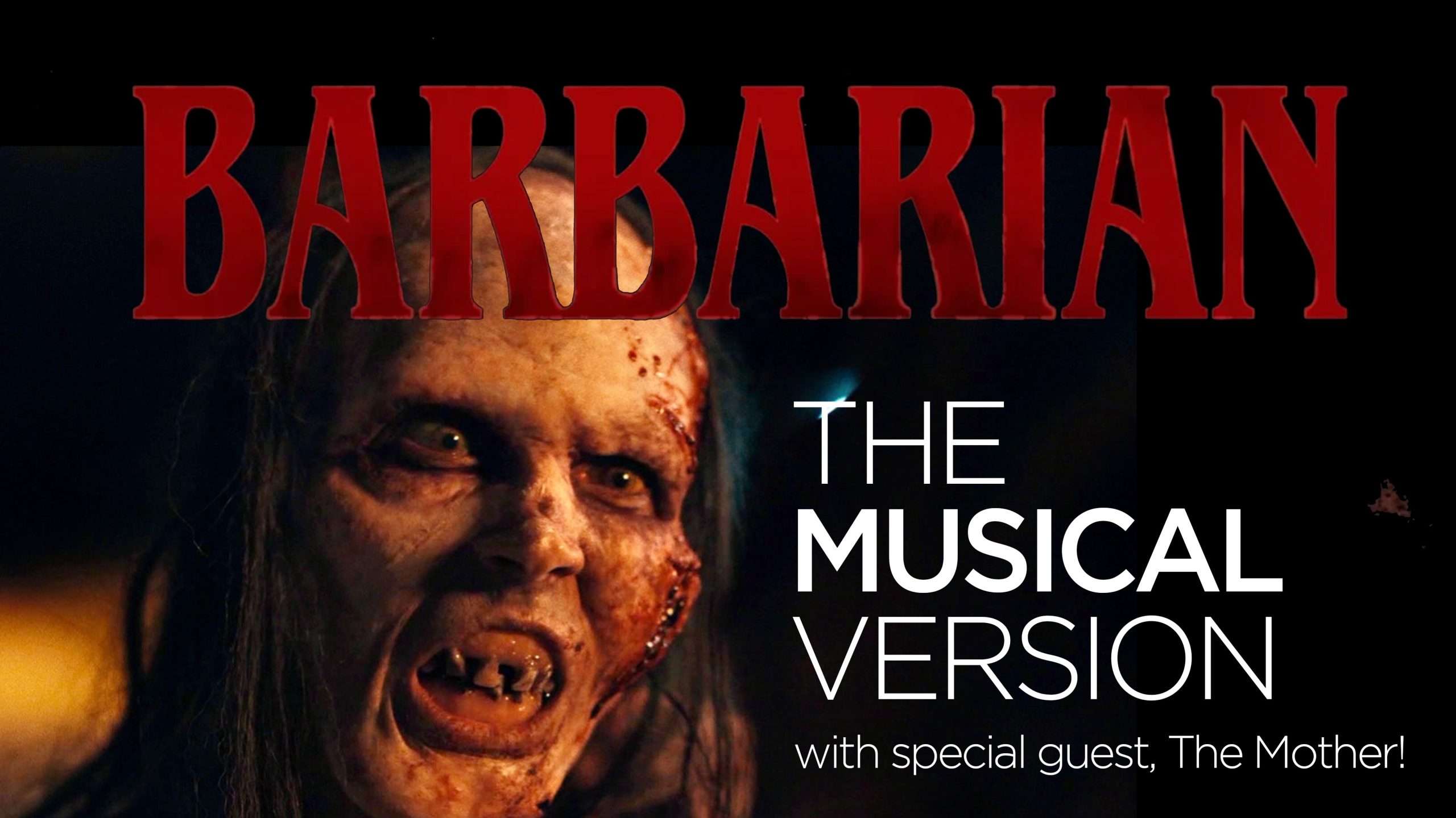 The cast of THE MUSICAL VERSION can transform anything into a musical: it's entirely improvised based on YOUR SUGGESTIONS!
Everything this cast says, sings, and dances will be made up on the spot in this high-wire completely improvised musical! This month, they tackle newly released cult classic horror, BARBARIAN, with special guest Matt Patrick Davis, the actor who plays "THE MOTHER."
It usually takes years for a film to be adapted into a musical, but the cast of The Musical Version do it before your very eyes! Actor Matt Patrick Davis will share stories from filming the new cult classic BARBARIAN, which our improvisers will integrate into a fully fledged musical version of the story.
Hosted by Philip Labes
Cast: Jiavani, Mary Lou, Jack Norman, Philip Labes
with a full improvising live band!
—
All sales are final. The show starts at the time listed. If you are not at the theater more than 5 minutes before the start of the show, we may release your tickets to the waitlist.
Lineup is subject to change. Ages 15+
Upright Citizens Brigade Theatre 5919 Franklin Avenue, Los Angeles, CA 90028
Talent
Purchase Tickets
Follow our theatre on Eventbrite by clicking here.