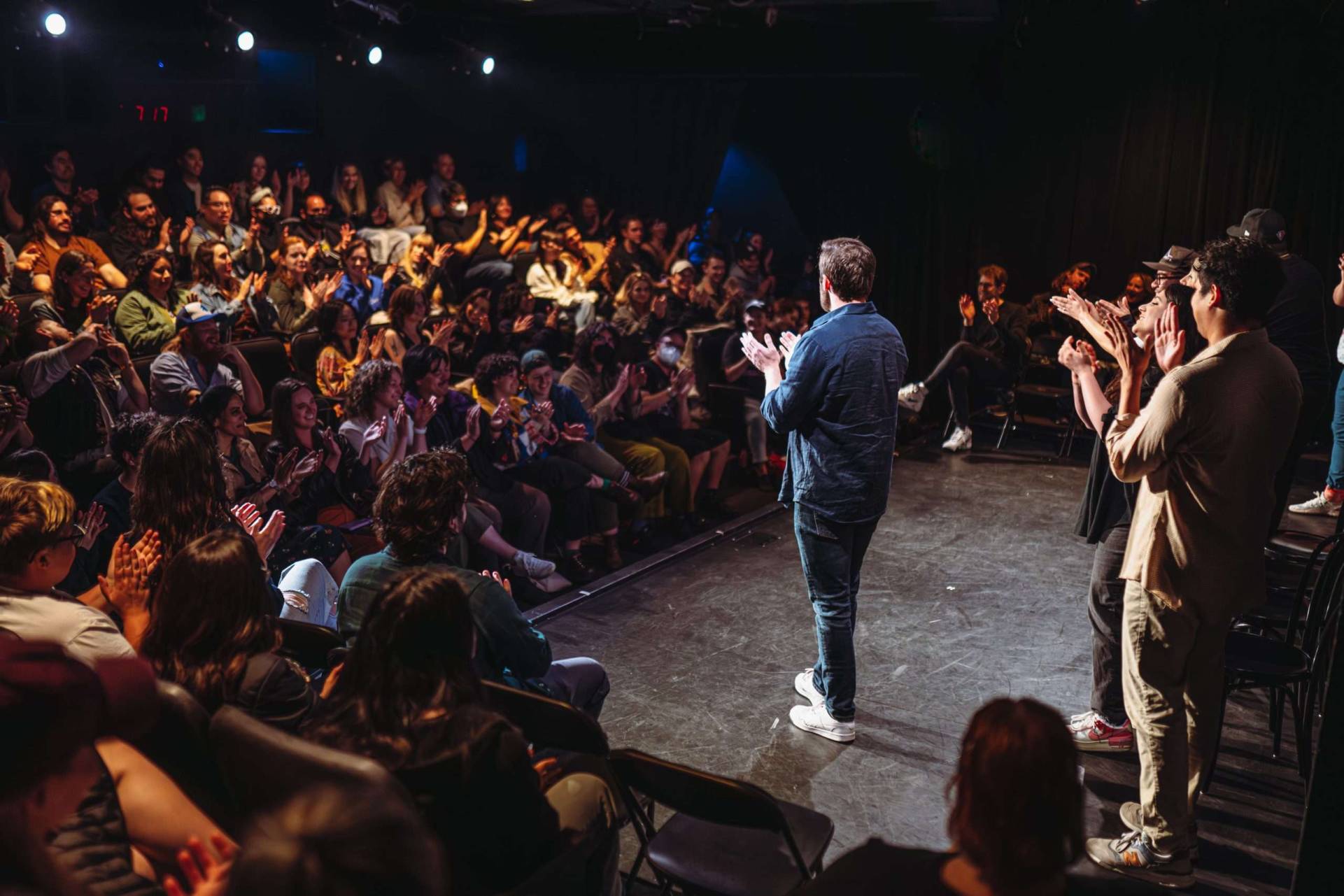 Slide 1
Upright Citizens Brigade
Corporate Development Workshops
UCBs proven curriculum, tailored for your business.
Slide 1
Our workshops are designed to use the foundations of improv to connect your team and allow a safe space to build on one another's idea
Using the core improv concept of "yes and," our instructors will guide your group through listening exercises to better build ideas as a team
Not only will your team have fun, they'll walk away with an increased sense of empowerment while trusting their teammates to have their back.
Slide 1
We've worked with some of the largest companies in the world to address unique organizational needs and improve interpersonal communication. No matter the type of business, we believe our curriculum can help businesses elevate their game.
Feature #5 - Free
Improv comedy often requires close collaboration and trust among participants. UCB offers corporate workshops including team-building activities that encourage individuals to work together, listen actively, and support each other's ideas.
Problem Solving & Adaptability
Improv teaches individuals to adapt to changing circumstances and unexpected developments during a scene or performance. Our workshops help translate this adaptability to what your company faces every day.
Creative Collaboration & Brainstorming
UCB's approach to comedy involves pushing boundaries, thinking outside the box, and embracing creativity. Participants may explore techniques for generating ideas, taking risks, and fostering an environment of innovation within the workplace.
Public Speaking & Presentation Skills
Improv comedy is performed in front of an audience, and UCB workshops may help participants enhance their presentation skills, including public speaking, storytelling, and engaging an audience.
Communication & Active Listening
Effective communication is a fundamental aspect of improv comedy. Workshops emphasize communication techniques such as active listening, clear expression of ideas, and nonverbal communication to improve participants' interpersonal skills.
Improv comedy requires close collaboration and trust among participants. UCB corporate workshops include team-building activities that encourage individuals to work together, listen actively, and support each other's ideas.
UCB can tailor their corporate workshops to meet the specific needs and goals of your organization. Whether you want to focus on team dynamics, leadership, or other aspects of professional development, UCB can customize their program to align with your objectives.
Slide 1
"Every single member of our group was engaged for the entire workshop. That's extraordinary. I've already recommended UCB workshops to my colleagues."
Slide 2
"Everyone had a fantastic time at UCB! They were petrified when they heard at lunch they would be doing improv, truly their faces were blank if not anxious, and after the event they were all raving about the experience."
Slide 3
"It was AMAZING!!! The team was skeptical before we got there but everyone had a blast and there were tons of laughs! It was really perfect – thank you again and I will be sure to talk it up to other teams at Deloitte!"
Slide 1
The UCB Touring Company brings the best improv comedians from the legendary Upright Citizens Brigade Theatres to new audiences all around the country. UCB shows are ideal for campus events, holiday parties, conferences, off-sites, community celebrations and more.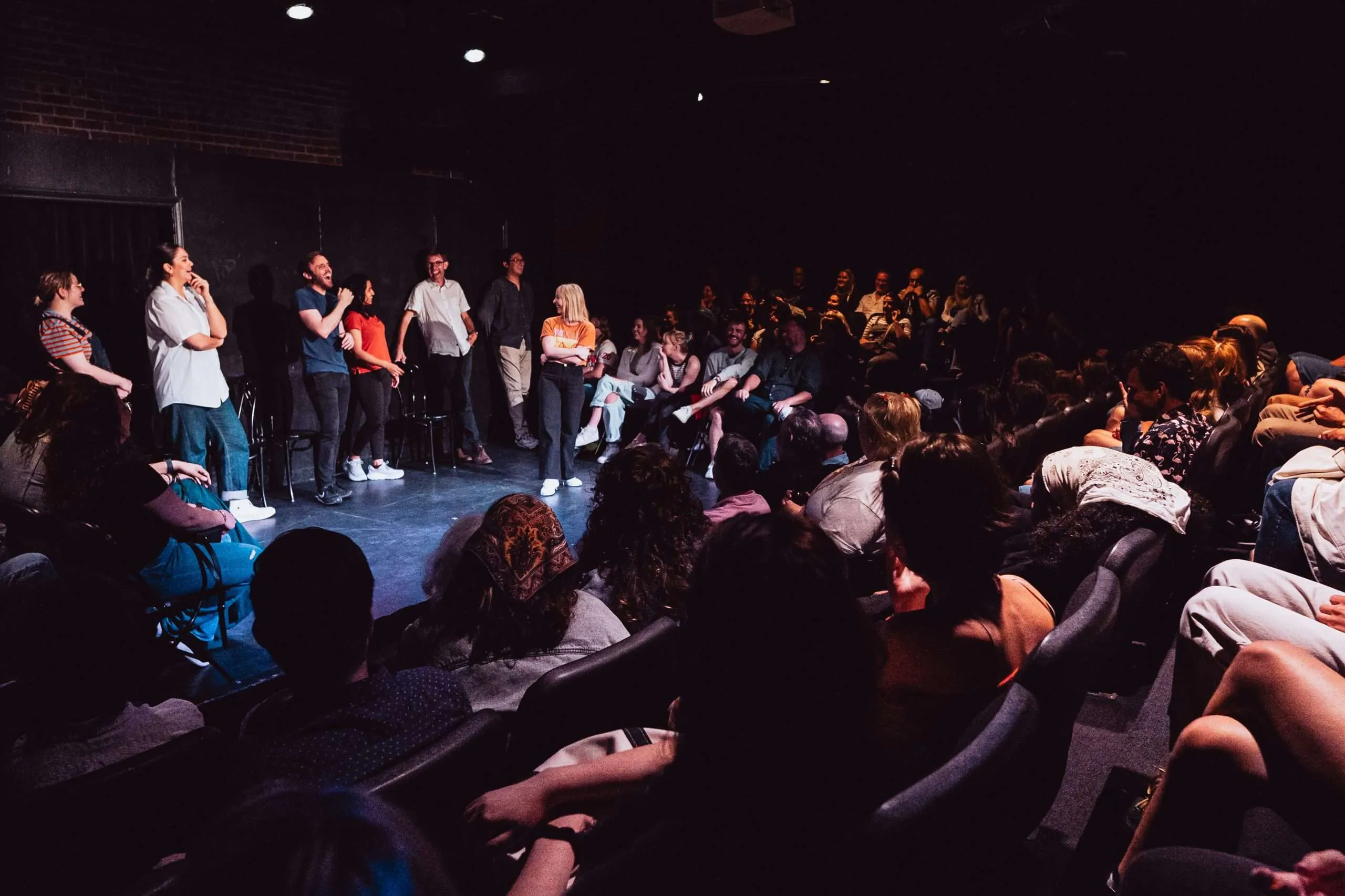 Block
Want to learn more about how UCB can elevate your business?